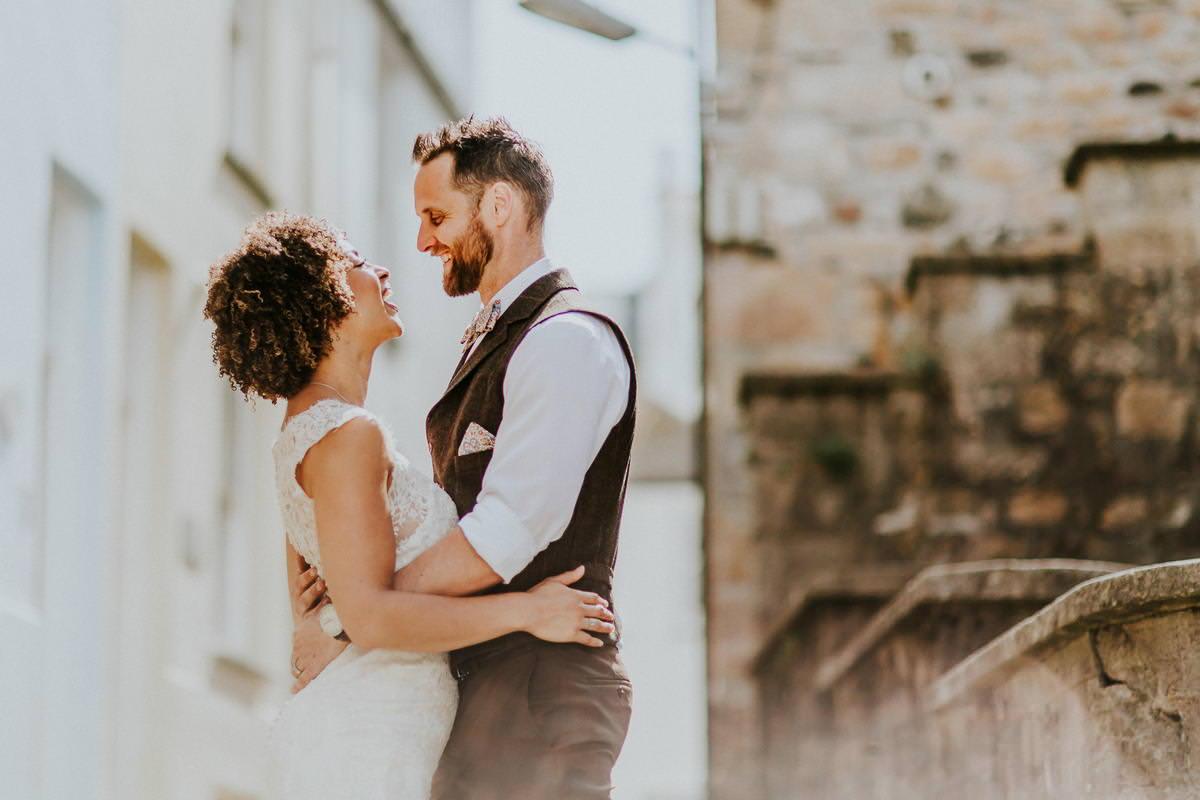 "Hello Dan!

Wowwwsers!!!! Simply amazing thank you! Brought back some serious emotions I tell you. Totally captured the day and totally brings back some amazing memories. Thank you so much!!!

We will be sure to write up a review for you. Wishing you the absolute best with everything!!!!!

Love from us all xo"
I LOVE these two, completely down to earth and some of the nicest people you could be lucky enough to meet. Ellysia and Steve came over from The States for their super intimate St Ives wedding – I'll try to keep it quite brief so you can enjoy the magic that was their wedding!
Their wedding was set at a gorgeous house the couple had rented in Carbis Bay for all their friends and family to stay. They had their reception here after a beautiful ceremony at the St Ives Guildhall.  Whilst the day did start off a little wet, the sun ended up beaming on them which was super fitting for these two, they themselves beamed all day!
To get 5 minutes alone, just after their ceremony, the gorgeous newly weds decided to go for a walk around town. St Ives in mid summer is one of the busiest places you can find! However, we managed to seek out some quintessentially Cornish seaside town side streets (say that ten times fast!) and grab some shots of the two alone.
One of the moments from the day that just blew me away were the speeches (my favourite part of every wedding!). Every speech was so personal and so lovely, you could just tell how much everyone in the room was loved. Not a dry eye in the house (including mine!).
What I love most about this wedding? You can just see the love these guys have for each other in each photo! I wish you all the happiness in the world guys 🙂
Dan xx