Hi! I'm Dan!
Organic, relaxed and unposed wedding photographer in gorgeous Santorini!

One of my absolute favourite things to do is to travel and probably my second favourite thing to do is to photograph weddings, so combine the two and what do we get? Photographing weddings as a Santorini wedding photographer! Honestly, it is such a pleasure and privilege to be able to photograph in Santorini.
There is nothing better than spending time in Santorini. It's just the most incredible places I think I have ever been lucky enough to travel to and there's literally nothing better than sitting in Oia, Thira, Firostefani or Imerovigli and watching the sunset with a cold glass of Mythos! I've explored the island fairly substantially over the last couple of years over multiple trips and weddings and know all the best places to go. So with this in mind, If you are getting married in Santorini and looking for a Santorini Wedding Photographer – then give me an email! If you want to see some more photos of my adventures as a Santorini wedding photographer than have a look below for Nicole and Scott's gorgeous wedding on the island!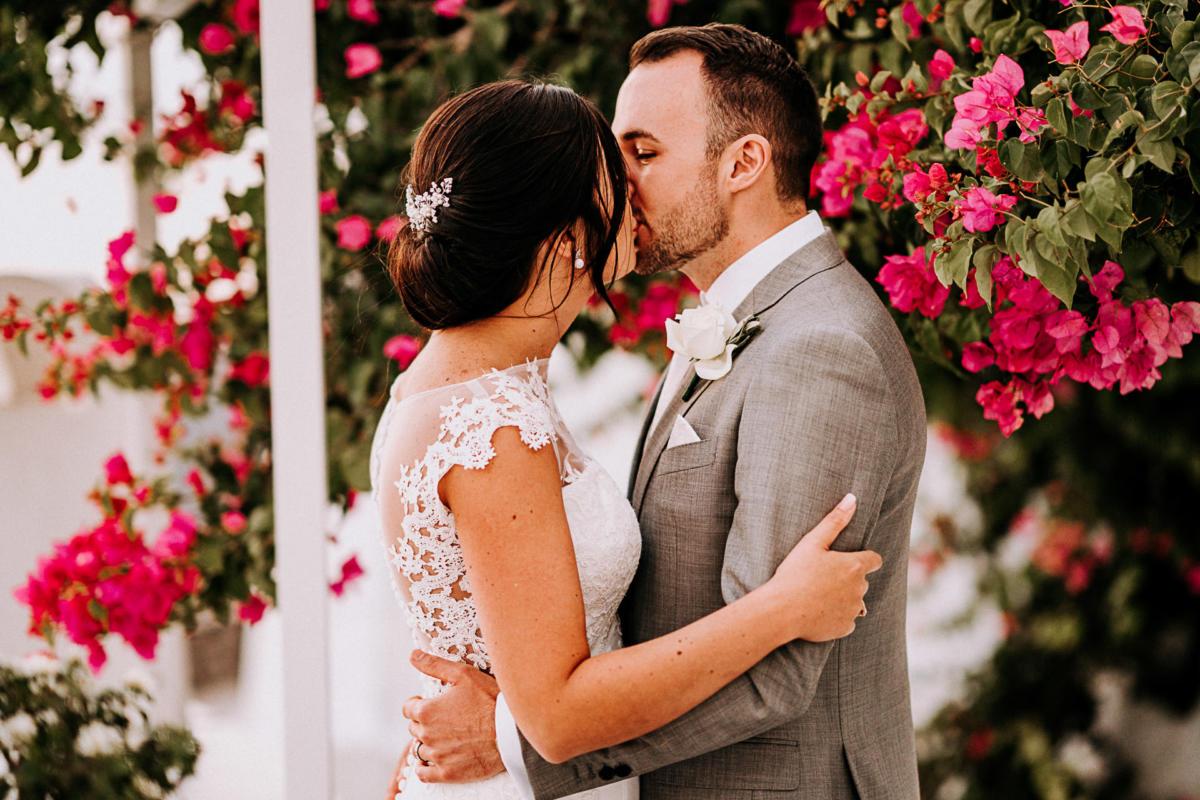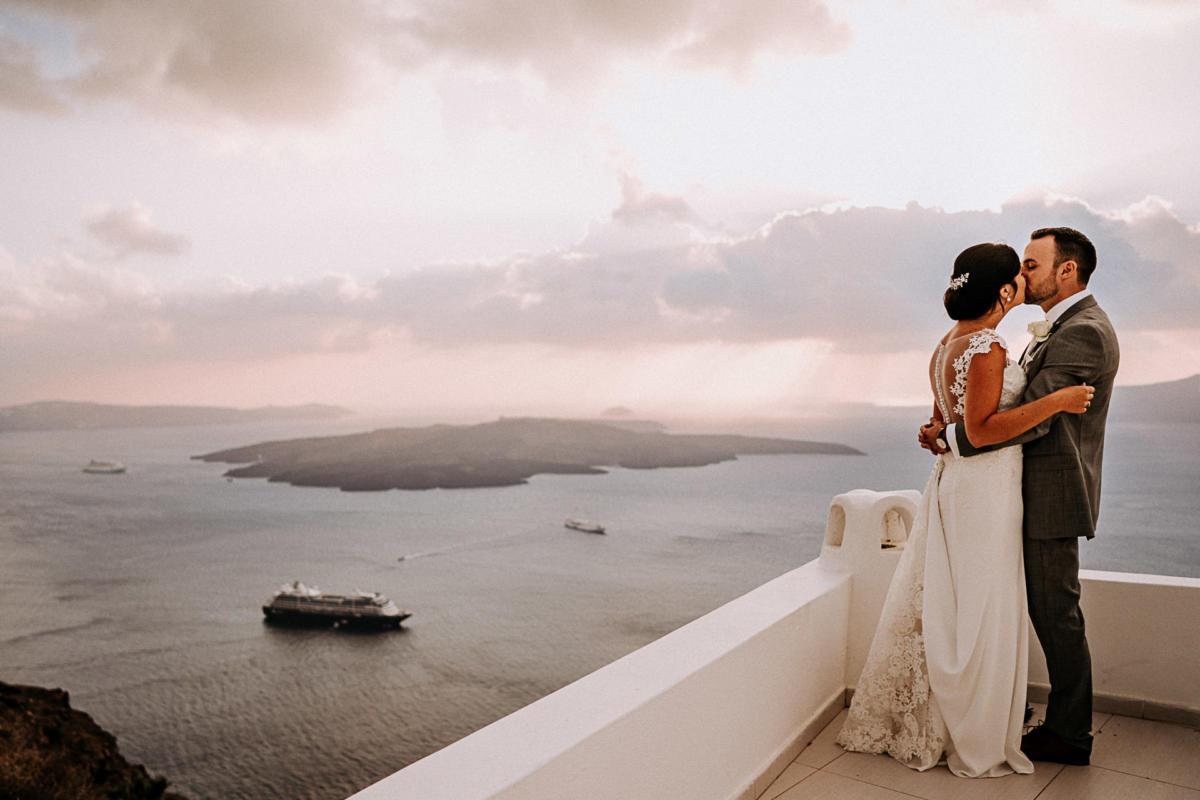 Just had a quick look through – couldn't resist when I spotted this email!
I can't tell you how much we love them! We are both so happy that we chose you and can't thank you enough for being part of the day and capturing it perfectly.
I've just cried more looking at the photos than I did on the actual day.
Will be recommending you to everybody!
Nicole and Scott chose to get married in fabulous Santorini, a place which is honestly in my humble opinion one of the most gorgeous places in the world to hold a wedding – without a doubt! They got in contact quite a while before their wedding and decided to choose to bring me over as their destination wedding photographer from the UK instead of finding one out there, so that they felt more comfortable.
Their day was held at Dana Villas which is honestly one of the most gorgeous venues, giving panoramic views over the whole Caldera. Dana Villas is set on several different levels, with insane hotel rooms (including an amazing pool that starts inside the room and ends up outside!!), down to the ceremony area for celebrations and drinks, then in the evening heading down to the lower level (still with amazing views) for food and partying!
They held the ceremony on the upper deck under their gorgeous arbour, which has INSANE views as the backdrop to their wedding. All of their friends and family flew out to join them celebrate the day. From start to finish, Santorini didn't disappoint being really warm and bathing us in some gorgeous golden light all day.
After the ceremony and drinks, we took a little walk around Santorini to grab some couple shots of just the two of us. Nicole and Scott didn't want to go too far and take too much time away from their guests. Santorini can get really busy with couples lining up to take shots at some of the classic locations, so I was tasked with finding some little areas hat encapsulated awesome views with some classic Santorini features which is exactly what we found!
The day ended with an awesome first dance, overlooking the caldera, some epic dance moves and some awesome overall partying with everyone (including me!!) have the absolute best day!
Nicole and Scott had the most EPIC wedding. Cannot wait to shoot in Santorini again, get in touch if you are looking for a photographer!
See some more below!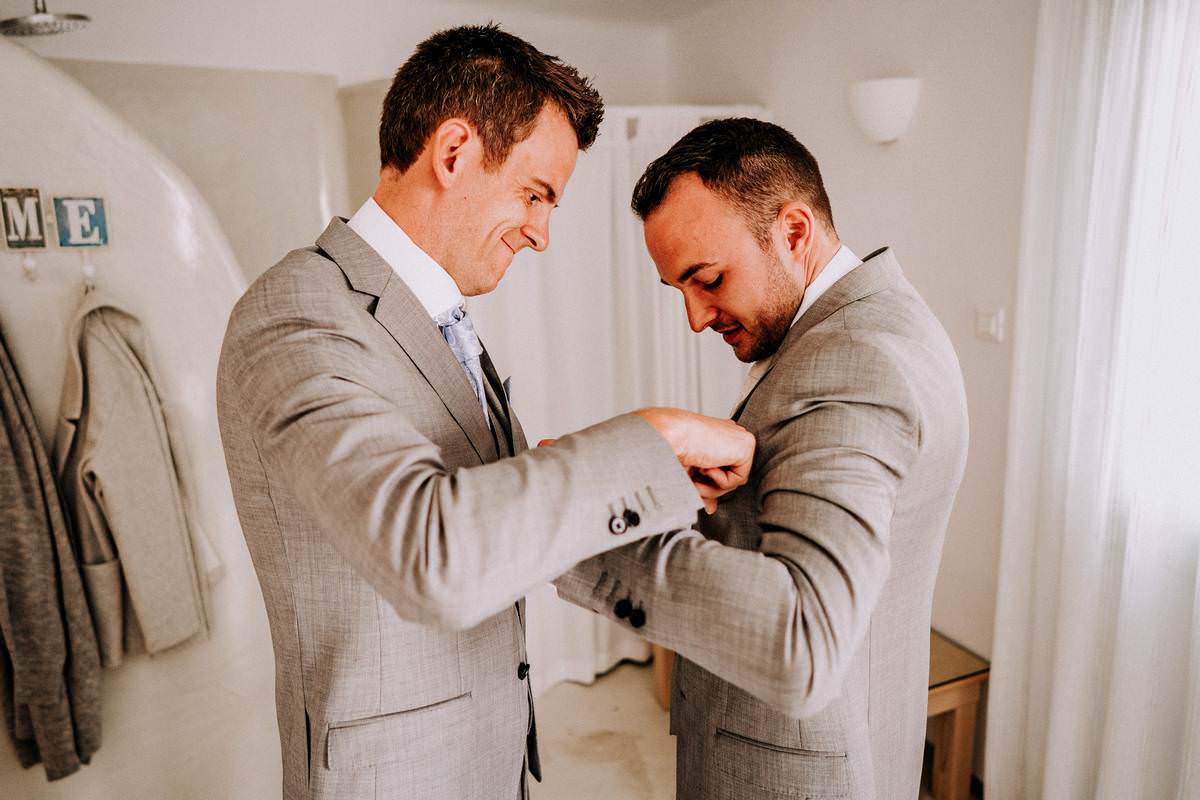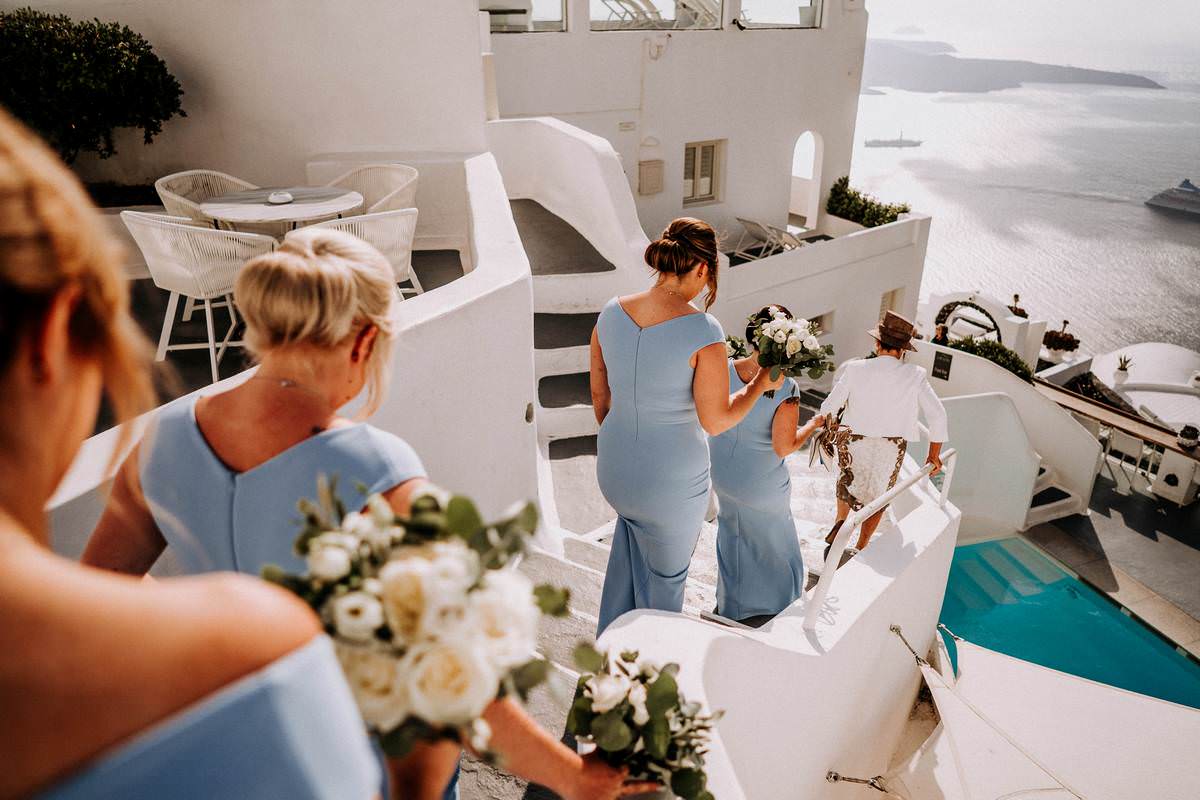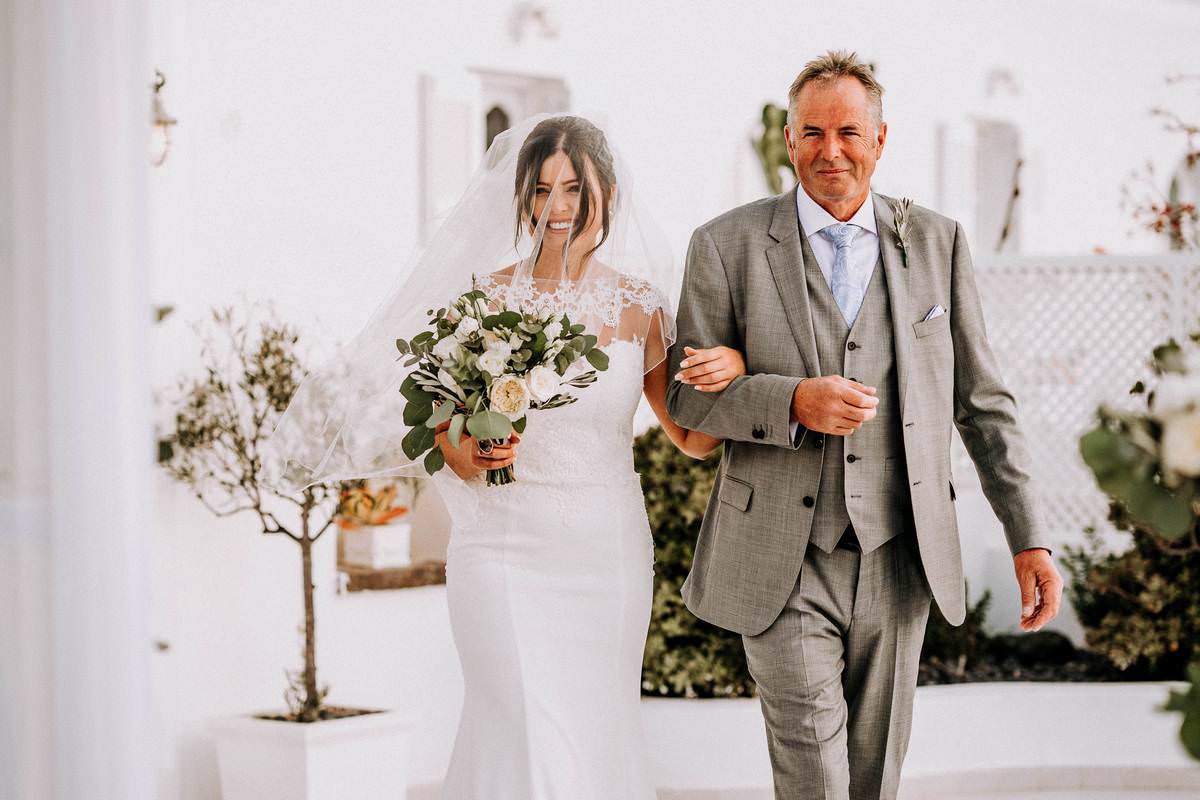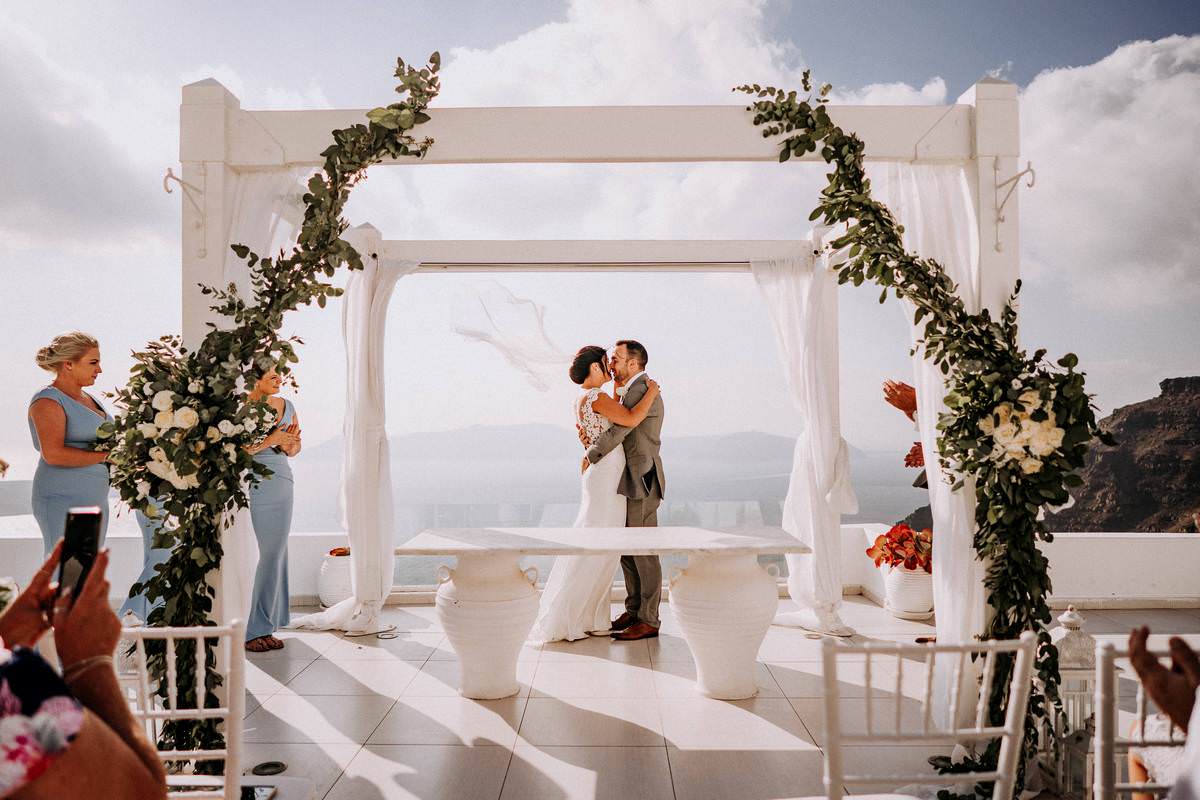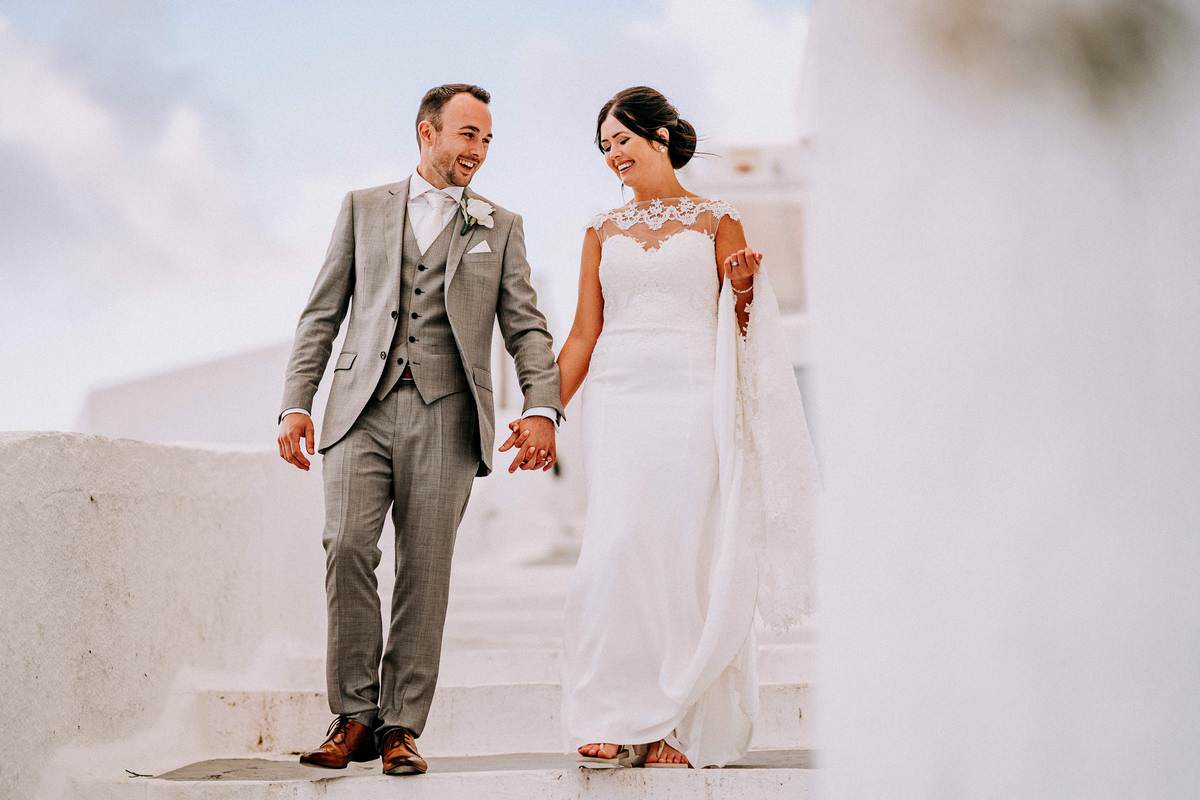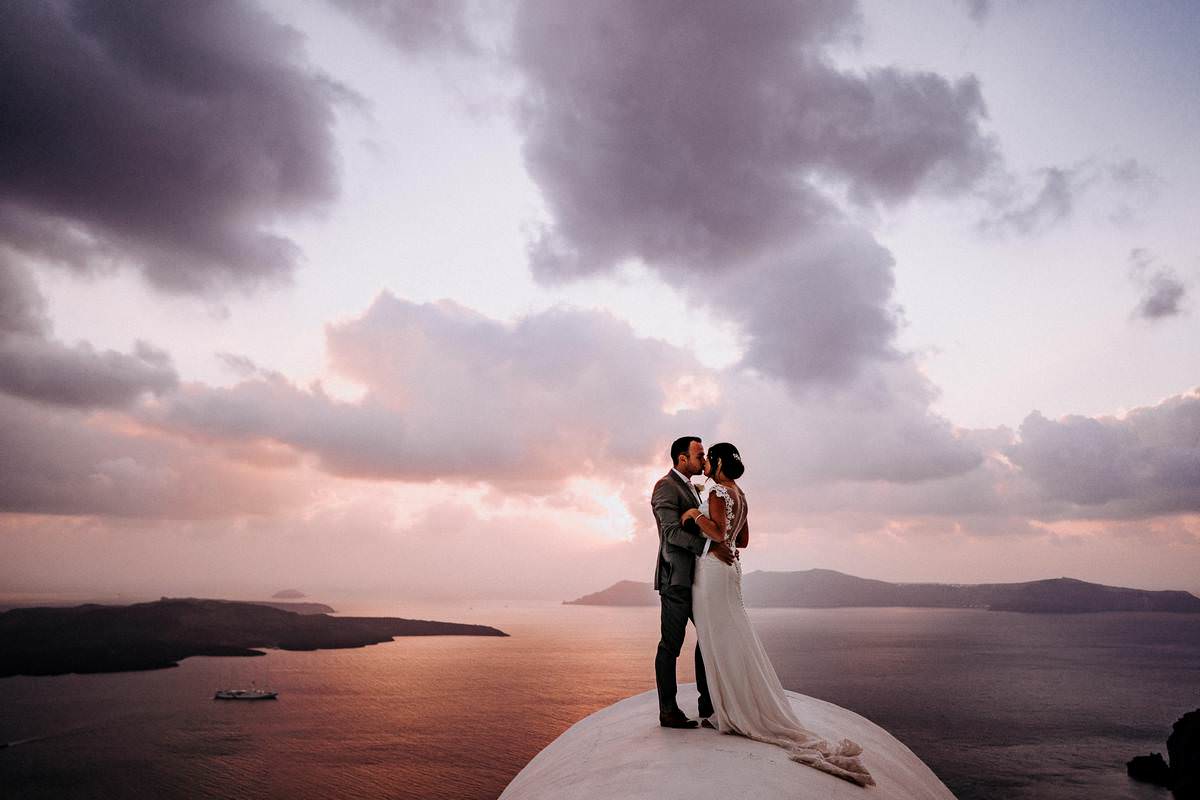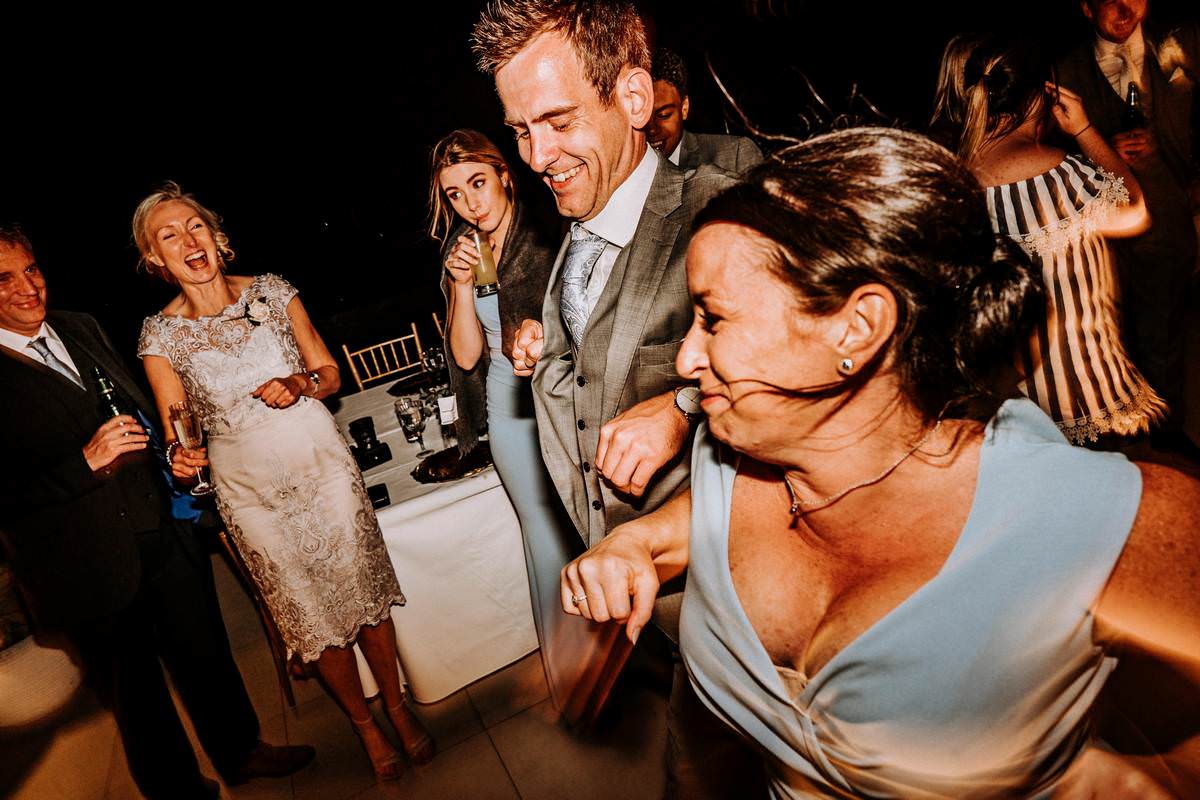 I am available for Santorini Wedding Photography and because it is my absolute favourite place in the world I am currently offering discounts when booking a full day package of wedding photography. If you'd like to know more about my wedding packages, or how I work when photographing weddings, if you'd like to have a chat about booking me as your photographer then get in touch.