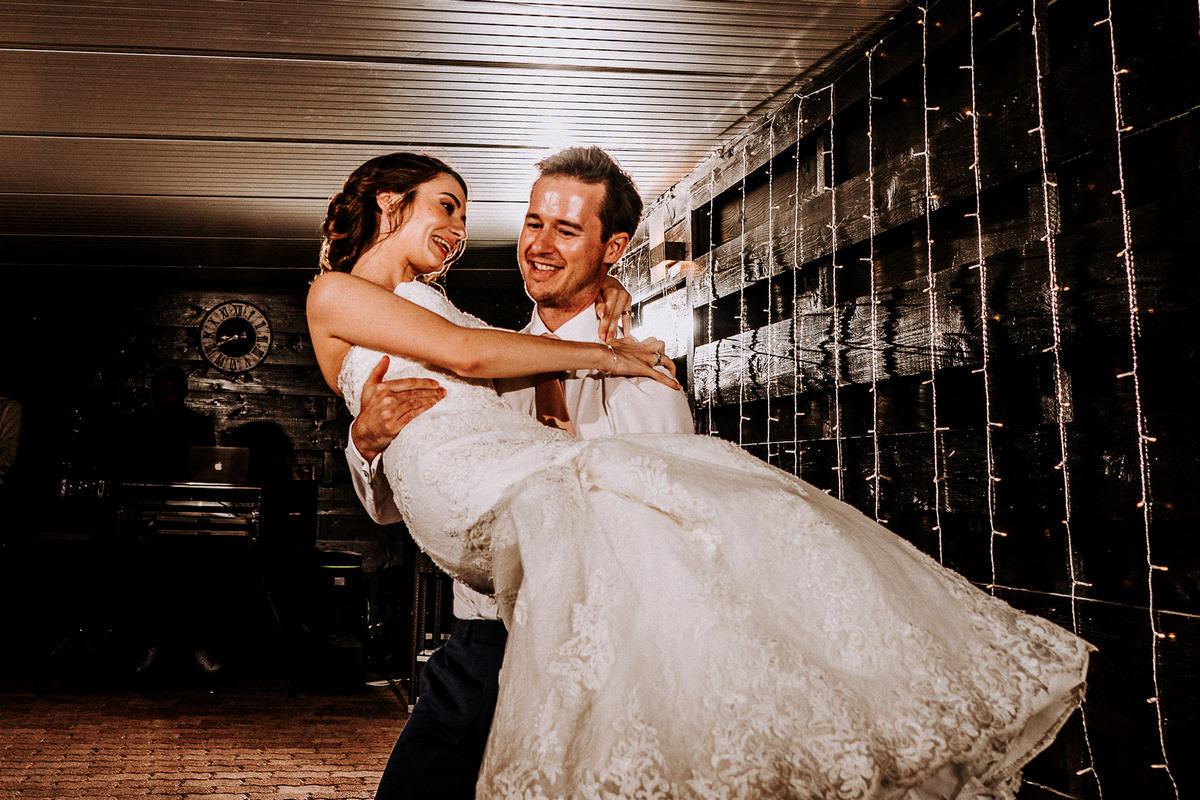 Lake Garda Wedding Photographer
Dan was incredible, we absolutely LOVE our photos, he captured our wedding day perfectly and went above and beyond our expectations.
We had a destination wedding in Italy, we were hunting for a photographer to travel to Italy. We knew our hunt was over when we spoke to Dan. He instantly put us at ease. He was very responsive, super friendly, and very professional. He met us in Italy the day before the wedding to run through the order of the day.
On the day, Dan was just incredible, he took photos of the bridal party getting ready at the hairdressers, managed to get photos of the groomsmen getting ready and then came back to the bridal party for photos of getting into the dresses, nothing was too much trouble.
He made us feel very comfortable and blended in so well (we could have easily forgotten he was there), he wasn't intrusive whatsoever. He mingled in with the wedding party amazingly. He didn't rush off after the first dance, you can really tell that photography and capturing the moment is Dan's passion.
You will not regret having Dan photograph your wedding. He really enhanced ours, it would not have been the same without him!
Natasha and Garreth's epic Lake Garda Wedding was always going to be insanely good, that was a given, but I knew this was going to be one to remember and boy did it not disappoint!!!
Tasha and Garreth got in touch and messaged me as they wanted to have someone from the UK to fly out and photograph their wedding so they felt comfortable with who was with them on the day. So it was easy for us to meet in the UK down in Cornwall beforehand and have a chat through the day and get planning before seeing each other again in Lake Garda.
Malcesine was the host for this fabulous wedding, which if you've never been is one of the most gorgeous places ever!!! I absolutely recommend a visit to this extremely pretty town and all of Lake Garda to be honest, it will absolutely blow you away and is one of the most amazing places for a late Garda wedding.Super quaint, beautiful buildings, tiny streets all winding down to the lakefront! Lake Garda in itself is insanely gorgeous with some incredible buildings, the best of these beingThe very iconic and extremely imposing Scaliger Castle where Tasha and Garreth chose to have their castle Weddingceremony. The ceremony is held on top of one of the towers where the views are insane overlooking the whole lake. You honestly couldn't find a better place in the world to get married.
The guests made their way down to the Lakeside toast whilst the bride and groom took a ride over by Tuk Tuk (which is an insanely cool idea!). Only in Italy could you have your cocktail hour on the edge of the Lake with gorgeous views all around.
After some drinking and mingling the bride and groom had organised a boat trip to take everyone over to the reception venue they had chosen, which was just slightly out of town at the fab Ristorante La Voglia. La Voglia serves up some unreal food, serving up an incredible 6 course feast which was one of the best I've ever had! Followed by some awesome speeches by Tasha's dad, the groom and best man!
Luckily Italy was kind to us and we managed to get out for a few sunset shots (just a few steps out of La Voglia!) to really round off the day for this gorgeous couple. It was just such an unbelievable way for these two beautiful people to get some of the nicest photos imaginable on their wedding day and I could not be happier for them!
Some outrageous and unbelievable dancing ensued, including some of the wildest moves, one of the lads performing the Haka (honestly!!) and the lads picking Garreth up and bumping his head rather hard, by mistake!! (I really hope so anyway!!!!). All their nearest and dearest flew out to celebrate their big day and make sure it goes down in history as one of the greatest to remember, And I think to be honest, That's exactly what happened!!.
Looking forward to shooting in Malcesine again and beIng a Lake Garda Wedding Photographer again Quite soon in the future. I've been extremely lucky enough to shoot in Lake Garda again since Natasha and Gareth's beautiful wedding for the lovely Jay and Elise, I am so so lucky that people trust me To photograph their beautiful days!! If you are getting married in Lake Garda or Malcesine, please get in touch if you want to have a chat. But for the meantime, pull up a pew, get a drink and get browsing this awesome Italy wedding!!