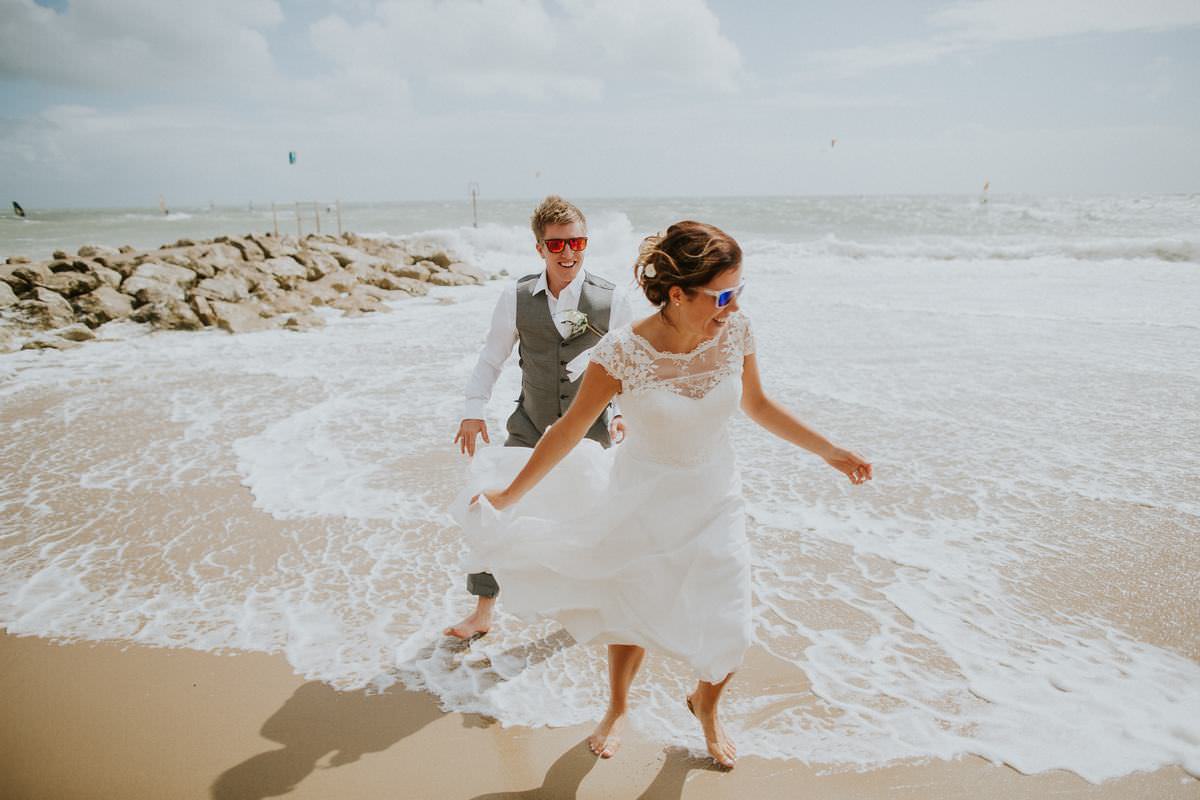 Branksome Dene Wedding Photographer
Emily and Guy got married at Branksome Dene Community Rooms in Bournemouth. I hadn't been to gorgeous Branksome, so went to explore the day before, just to check it out. It is breathtaking. The room is set just on the sea front and the view is nothing but the longest beach for as far as you can see – what could be finer?
I'd been looking forward to this wedding for the longest amount of time, Emily and Guy are the most relaxed and fun couple you could ever meet. This completely showed in their day, when I arrived there was such a warm and lovely buzz of excitement I was super excited to get started.
Emily was making her grand entrance with a walk along the beach when we heard that the registrars hadn't arrived! Queue a bottle of champagne and some nervous waiting around whilst the registrar arrives and then we have a wedding!
The sun was beaming all day, we walked the few steps down to the beach to take a few photos of Emily and Guy playing in the sea in the glorious sunshine. I loved this wedding!